Book Fold
When the motion graphics design studio, Royale, relocated their office space to an eclectic building from the late 60's era, they asked us to invent a layout that streamlines their creative process and nurtures a more familial working environment.
Inspired by the complimentary elements of origami folds and the chalky white walls of vernacular European architecture, we stripped the facility down to exterior walls and one existing mezzanine which allowed us to make clear delineations between the existing industrial material palette and our new interior architecture. The floor plan for this new 4,500 sq. ft. office space was made to orbit the server room, designated by the clients as "the heart of the company," and boasts a multi-media conference room, multiple meeting rooms, photo studio, executive suites, multiple lounge areas, kitchen area, and custom work tables that seamlessly integrate all data wiring.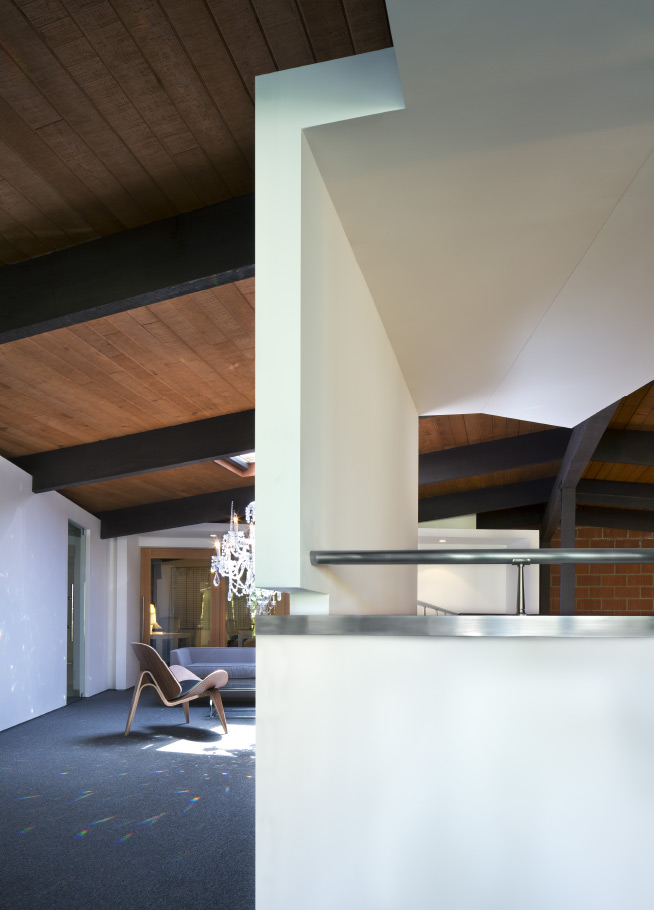 Book Fold: A fold that involves folding one side of a square to the opposite side.